Linders Bonbons history
The Linders Bonbons history started in 1999. Then J. Linders established "Linders Bonbons Someren" in ZO Brabant in Someren. A small and dynamic company where the production of luxury handmade chocolates and chocolate items took place. They started their own assortment in order to be able to supply the catering and confectionery with delicacies. The advantage of these luxurious handmade chocolates is that they only have a long shelf life raw materials are used. As a result, the chocolates can be kept for several months if stored properly. The chocolates are offered in bulk packaging or in small luxury boxes of different sizes and weight.
In addition to the production of luxury chocolates, the well-known soon after logo bonbons made. These logo bonbons are purchased by many types of companies. Think of ICT companies, notary offices, catering and many other companies. Various other printed chocolate products are successfully launched on the market. Which increases the offered range to a nice amount.
Expansion
Due to the steady growth of Linders Bonbons and the expansion of deliveries to, among others, Germany, the location in Someren appears to be too small. Plans are being made to move to a larger building. For this reason, a piece of land is purchased on an industrial site (Voerendaal) in South Limburg. This also enables us to provide the German market with better service. After a year of construction, the new production building is therefore ready and will be opened in September 2005 in "Opened".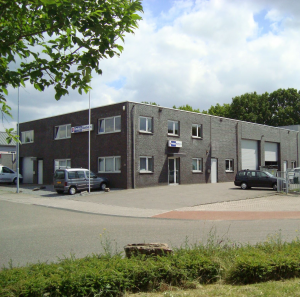 In 2009 during the international confectionery fair the ISM in Cologne, Linders introduces Bonbons Goldleaf Chocolate. Bonbons made of dark (70%) chocolate filled with a soft milk chocolate filling. These bonbons are decorated with 23 carat gold! It turned out to be one of the highlights and international success of that year.
In 2017, Linders Bonbons once again introduces a unique product; FC-Chocolate and Chocolate Peleton. A gift box of 12 chocolate shirts. Especially for football clubs and cycling teams.
Two years later, we will be celebrating our 20th anniversary in 2019.
Foreign deliveries
In addition to our customers in the Netherlands, we also deliver to our customers abroad in:
Belgium
Germany
England
Denmark
Austria
Czech Republic
France
Spain
Italy